About Learn AG Tech
---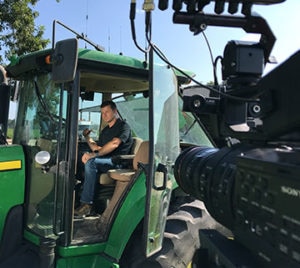 Our mission is to support the agriculture industry's adoption of Technology by supplying unique, high quality educational information. We provide resources to help you understand and harness the power of precision agriculture solutions to maximize profitability, efficiency, and yield on your farm. Bring 24/7 technician-level training to your farm and cab with access to dozens of expert-led courses on guidance systems, precision agricultural equipment and precision farming fundamentals.
We know that it is hard to slow down long enough to get up to speed on the ins and outs of all of the latest technology available for your farming operation. Now, you don't have to! We go where you go—whether that's in the cab of your tractor, out walking your fields, or training a new hire. Now you can access Learn AgTech from anywhere and get the expert guidance you need when you need it. Sign up today and receive unlimited access to our series of courses designed to help you speed up your workflow, make better decisions, and generate a bigger yield.
Learn from Industry Leading Trainers
At Learn Ag Tech, our trainers are some of the most recognized, highest skilled, industry leading professionals across a variety of precision agricultural topics with decades of combined experience. Whether it's learning the ins and outs of popular precision guidance systems or best management practices for water management, the Learn Ag Tech trainers bring their career experience to the table and share that in-depth knowledge with you.
Certifications and Qualifications
Just starting in the ag technology space or want to sharpen your knowledge base? We also offer specialist certification to field techs with in-depth courses about a variety of topics. Learn from the leading industry experts in our online training center, and once you pass the exams in each module, we issue you a Learn Ag Tech certified certificate, recognized by most all network service providers.